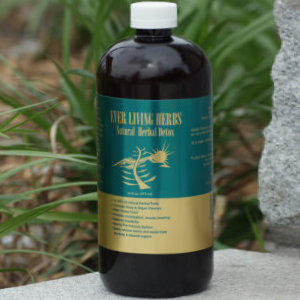 Rated 5 out of 5
arlene dean (verified owner) – March 27, 2020
The product delivers what it says, and the customer service is awesome!
Rated 5 out of 5
Liz (verified owner) – September 6, 2019
I can confidently say I rely on this amazing product to boost my immunity and general feeling of wellbeing on a daily basis for practically 5 years now. And it does just that! Great Product and company!
Rated 5 out of 5
Tammy Jones – August 10, 2019
Arrived on time and was well packaged.
Rated 5 out of 5
Rachel Z. – July 30, 2019
My acne has disappeared since I started using this detox. Still can't believe how well it worked.
Rated 5 out of 5
Jazz – June 26, 2019
Empties the gut!
Rated 5 out of 5
Connie T. – May 20, 2019
I have always had an issue with allergies. My congestion and cough are almost gone. Great detox. Will continue to use.
Rated 5 out of 5
Olivia G. – April 15, 2019
Really cleans you out! Powerful stuff!
Rated 5 out of 5
G. Anderson – March 23, 2019
I purchased this detox after reading some of the reviews. I was excited to see if I would experience some to the same results that were mentioned in some of the other reviews. Well let me just say it works and I feel great!
Rated 5 out of 5
tamika.hill (verified owner) – March 12, 2019
The way this detox makes you feel far outweighs the way it tastes! No headaches in two weeks after years of daily/recurring headaches! Not to mention the superb customer service! So grateful to have been introduced to this product!
---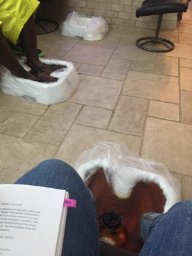 It definitely works!
by TC on May 9, 2016
This is the best detox I've ever taken.
Hands down! I had a health spa day (colonic, ionic foot bath, infrared sauna) a few days after taking the tonic and it was so unnecessary. My system was squeaky clean–just compare the two 30 minute ionic foot baths in the picture below. This is now my go-to detox. I'm a lifetime customer.
---
Similar to the EOV but a little bit different and …
by A. williams on January 7, 2016 – Verified Purchase
Similar to the EOV but a little bit different and with half the cost. Will continue to purchase from this brand.
Good Product
by Georgia Customer on February 9, 2016
Worked great for me! I had no problem with the use of this product. The taste is very bitter, but the benefit was worth it.
Wonderful product
by ezra blackwell on May 31, 2016 – Verified Purchase
This product always meets my expectations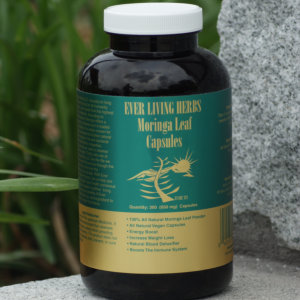 Rated 5 out of 5
arlene dean (verified owner) – January 8, 2020
this company is a pleasure to do business with. everyone is professional, knowledgeable, friendly and the detox product works wonderfully for me. my cholesterol level dropped 25 pts!
Rated 5 out of 5
Maurice – November 23, 2017
I work around a lot of people on a daily basis, which sometimes leaves me feeling a little under the weather. Since I started taking the capsules I've been feeling better.
Rated 5 out of 5
G. Cummings – August 29, 2017
Great alternative to the liquid if you can't do the bitter taste. Works great without the bitterness.
Five Stars
by Bernadette A. Moore on April 1, 2016
Excellent product!
---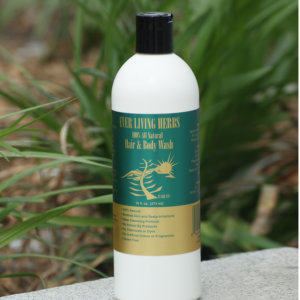 Rated 5 out of 5
Q. Graham – December 27, 2017
Helps to provide relief for my eczema.
Rated 5 out of 5
Gloria – December 25, 2017
Couldn't be happier with this product. Love my results.
Rated 5 out of 5
N. Green – November 29, 2017
Got a free bottle with the promotion! I was excited about the 16 oz. special. It was well worth it. My face feels squeaky clean.
Rated 5 out of 5
K. Kendricks – November 25, 2017
I got a nasty rash from an allergic reaction to piece of jewelry given to me for the holidays. This soap cleared it right up. Immediate relief :). Customer forever.
Rated 5 out of 5
G. Rose – November 17, 2017
No more pimples. Leaves my skin feeling soft and clean.
Rated 5 out of 5
arlene dean – November 4, 2017
This product leaves your hair feeling "squeaky clean , and conditioned. As a body wash, It lathers great, so a little goes a long way. I prefer the scented.
Great for dry skin.
by Cheryle Thompson on May 5, 2016
I have extremely dry skin and often times get dry spots in my face which results in black spots. I have been using this product for a week…spots in my face are fading and my skin is much softer and smoother. I have also used this product on my body and I have gotten the same results. You soap goes very far so only a small about is needed to make a lather.
---
MORE REVIEWS AND COMMENTS FROM PURCHASERS OF EVER LIVING HERBS PRODUCTS
This company has always provided prompt service, the product arrived before the schedule date.
by Serita Wright on 5/27/16
This stuff does work!
by Kim LeClair on 5/21/16
Item arrived in a timely manner and in good condition. The product works as advised and does deliver immense energy to the body almost immediately.
by Michele Pierson on 4/25/16
I swear by this stuff. Definitely can tell a difference in how I feel. The taste is… Unpleasant but worth it for what you're getting. For sure recommended.
by Michelle Bennett on 4/25/16
This product is wonderful and works!
by Andrette Evans on 4/21/16
Arrived very quickly and packaged well. I love this product's effect on my overall health.
by Brian Dishman on 4/17/16
I used to take this product a couple of years ago and I loved it then. I'm happy that I am back to taking it again, It does everything it says it will and then some. The price is worth it, because you'll spend more money at the doctor and on prescriptions as a result of an unhealthy body. I have energy, my skin glows and it has relieved me of my constipation and bloating that I usually have.
by KELLI QUICK on 4/13/16
Second time buying this product…don't be skeptical this is the real deal. Flushes you out, gives you energy & makes you feel mentally sharp…highly suggested
by Carlos Rosario on 4/6/16
Fast service. Will order again.
by Angela M Gandy on 3/31/16
Staff knew about their product, were pleasant. It was a pleasure doing business with seller. will surely tell my friends about them.
by verna dixon on 3/10/16
Is it nasty, yes! Taste like death in a bottle, yes! Does it thoroughly detox you, MOST DEFINITELY YES! Does it do what the seller states, yes!!
by Fawn N Rhodes on 2/3/16
It works. Totally worth the money. I just bought a second order. I've never felt better.
by Michelle Bennett on 1/28/16
Bitter but Awesome!!!
by Derrick A Wilson on 12/15/15
I received the tonic earlier than expected. Waited after Thanksgiving to try it but I was scared from the reviews I read. It does taste bad but it reminds me of a very strongly concentrated Yerba Mate tea with no sugar. Extremely bitter! I had to chase it with a honey lemon mixture plus I ate 2 lemon wedges. The flavor this still lingered. Like everyone else, I FEEL GREAT!!! It's worth it!
by Khadija Macauley on 12/2/15
Perfect Shipping Earth Conscious Product. Salute.
by Grace Freeman on 11/5/15
Great seller! Items always ship immediately and arrive before estimated arrival date.
by Jeffrey McDonald on 10/9/15
Everything was great, and shipping, I got it way before they said it would arrive. Excellent customer service!
by Damian Reese on 8/20/15