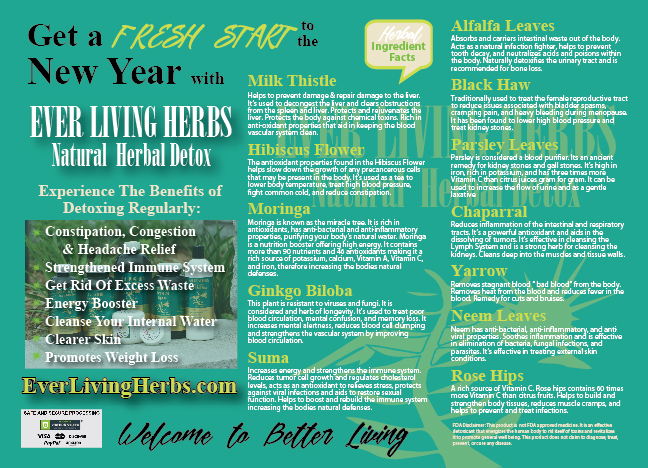 Improve your over all well-being with a healthy detox. Some of the benefits of detoxing regularly include:
constipation, congestion & headache relief
strengthened Immune System
get rid of excess waste
energy booster
cleanse your Internal Water
clearer skin
promotes weight loss.
Ever Living Herbs is full of nutrient rich herbs that help to stimulate the body to purge itself. Get a healthy start to the New Year by experiencing the benefits of detoxing.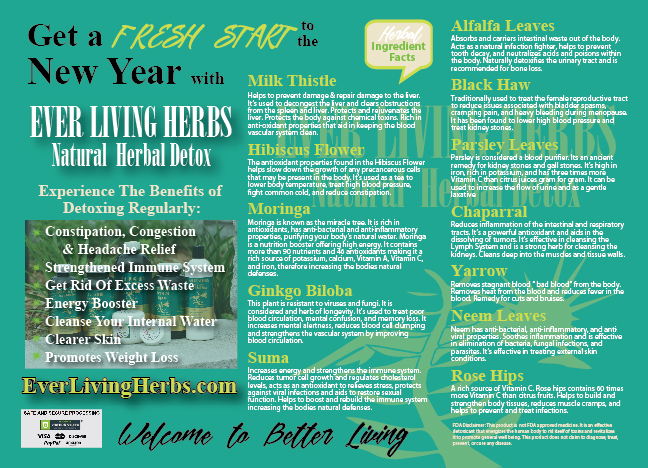 [vc_btn title="read more about our detox ingredients" color="danger" align="center" i_icon_fontawesome="fa fa-bars" link="url:https%3A%2F%2Feverlivingherbs.com%2Fherbal-facts-detox-ingredients%2F|||"